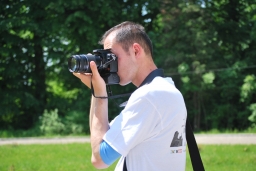 For each year dozens of photographers were on the road and because thanks to them I stuck with unique memories, ne-am gandit impreuna cu F64 sa facem si un concurs pentru ei.
In colaborare cu F64 will be awarded the best 3 Photo sets. Imaginile vor fi centralizate pe site-ul Prima Evadare si pe Facebook pentru "taguri" :).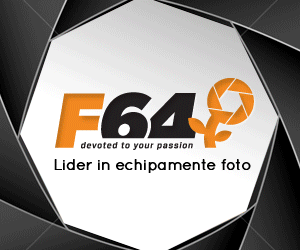 Awards are worth 3000 lei in vouchere F64. Place 1 this 1500 Lei, 1000 RON place 2 one 500 RON place 3
Another special award will be for the full series. Will be given to the photographer who will shoot most competitors.
Cum nu facem lucrurile doar asa de dragul concursului, va exista si o parte de instruire si recunoastere inainte de maraton si o alta parte de decernare a premiilor si expozitie dupa eveniment. Deci anuntati-va prietenii fotografi.
In acelas timp F64 impreuna cu Canon au mai deschis un competition unde puteti castiga o bicicleta in fiecare saptamana (8 in total) pentru cine cumpara un Canon SX. Pentru acesta click here
Programul arata dupa cum urmeaza:
Workshop: 3 from life 19.00
La noul sediul F64 of Bd. Union, No.. 45 va avea loc workshpul personalizat in directia fotografiei sportive, experiente din anii trecuti de la Prima Evadare, recomandarea anumitor zone interesante pentru fotografiere. Workshopul va fi condus de Stelian Pavalache si este deschis tuturor celor pasionati de fotografie.
(workshopul nu este obligatoriu)
Reconnaissance: 5 more
Pentru cine doreste sa vada posibilele locuri de fotografiat echipa de organizare pune la dispozitie un ghid.
Press Evadare: 13 more
Maratonul si vanatoarea de imagini.
Expozitie: 31 mai – 8 June
Expozitia si premierea castigatorilor se va desfasura la magazinul F64 of Bd. Union, No.. 45.