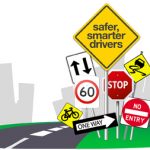 We have good news for cyclists.
After which in 2016 a group of representatives of 5 NGOs have left the common law concept of bike, It has evolved a successful step to involve representatives from each major party in our efforts. Our approach were joined by other 54 organizations.
We hope together to improve legislation in Romania and to establish strategies for future development.
In principle, such an approach should make improvements to the legal framework and hence showing multiple benefits like traffic safety with the streamlining of, with improved safety, the economy improving sales, tourism – increasing the flow of foreign and domestic tourists who will no longer encounter obstacles already classic Romania. Another important benefit is represented by improved quality of life through movement. These are just some examples.
Below are the details of these steps.
We will keep you informed every step.
LAW BICYCLE
launching the initiative multiparty parliamentary project
initiated by NGOs in November 2016
Friday 22 September 2017 It was launched, European Car Free Day, multiparty parliamentary initiative "LAW BICYCLE", attended by deputies most political parties, who accepted the proposal made last fall by group ONG-uri who launched the idea of ​​this law and who were joined other dozens of organizations civil society.
NGOs cyclists will work with deputies and senators which will involve in particular in drafting the law and promote and support the track and then support and adopt this legislative initiative in committee and then in plenum Parliament and promulgated by the President. The hope is that the project will be prepared and submitted by the end of the first parliamentary session 2018 and be adopted and take effect before the end of the current parliamentary term.
Bicycle Law will establish principles and will include adequate measures promote bicycle use as a convenience, recreative, tourism and sports, on many levels, mainly legal and institutional, in a coherent and integrated, for addressing small steps and disappeared so far proved ineffective. It will clean up the many shortcomings of the current regulatory framework, as part of legislative efforts to encourage sustainable mobility, a less polluting transport system and a healthier lifestyle and modern in Romania, in accordance with best practices and trends in Europe.
The concept was publicly launched in 28.11.2016 of a NGO initiative group, comprises six organizations cyclists, who obtained then support other than 40 NGOs and appealed to parliamentarians future, to support and engage in this law, Being outlined already, before and after the parliamentary elections in December 2016, a core multi-party parliamentary initiative, that will work with this group of NGOs, putting the concrete foundation of this cooperation for legislative drafting, care, once cured, It will be submitted to Parliament and will follow the stages of public consultation and parliamentary debate and approval procedures.
remember that, concretely, under the future law, promoting bicycle use will be declared public interest objective and will bring road legislation changes, urban, fiscal and certain other areas. Proposed legislation will provide for the adoption of a national strategy and a masterplan In this regard. Institutional elements will be created in the local and central authorities to allow proper coordination between authorities and community interface, both in development and in putting measures into practice. Details can be found in ANNEX.
The project will not replace current probiciclistice legislative initiatives are in various stages of parliamentary procedures, but will link and provide the missing link, to achieve a coherent legal framework favorable traffic development on two wheels as a convenience, sightseeing, Sports and recreation. The present specific projects will be supported because they have an important role leads the way and of the importance of bicycle and object of legal concerns in the broader promotion of sustainable development.
Initiative "Law bicycles" Cyclists' Federation was launched in Romania (FBR), Come Association with Biclea (HCB), Green Revolution (AGR), True Association Veloprieteni (APR), Cyclo Club "Napoca" (CCN) and Sports Club Nomad Multisport, cooperating in Working Group "Bikers" (GLB).
Thanks NGO GLB and personal addresses of the signatories Joint Parliamentary release also launched today – Deputies Tudor Pop (USR), Carmen Mihalcescu (PSD), Adriana Saftoiu (PNL), Valeriu Steriu (PMP) and Attila Korodi (UDMR), but other MPs have declared their support since the position of candidate for the December elections 2016 – Adrian Dohotaru current deputies and Cosette Chichirau (USR) Marius Bodea (PNL) Senator Dan Lungu and Allen Coliban (USR). NGOs desire is that a large number of MPs from all political spectators to declare their support for the idea of ​​adopting such a law, an invitation in this regard is in fact released and parliamentary communiqué signatories.
Members GLB and the other NGO supporters of the initiative "law wheel" still waiting as other organizations cyclists, Environmental NGOs, operators in the cyclists and others to declare their support for this joint initiative and get involved in its promotion.
Bucharest, 22 September 2017
To Task "Bikers" (GLB):
Radu Mititean – FBR si CCN , contact@biciclisti.ro 0744-576836
Raluca Fiser – AGR , raluca.fiser@greenrevolution.ro 0722-200892
Mihai Denes – APR , mihai@adevaratiiveloprieteni.ro 0744-369403
Oana Turturica – HCB , turturica.oana@gmail.com 0745-212004
Daniel Sardan – NoMad , dan@nomadmultisport.ro
ANNEX:
The full text of the original call and the list of NGO supporters of initativei
=====================================================
LAW BICYCLE
Proposal of organizations cyclists
by MPs
Encouraging the use of bicycles as a convenience, mainly as a means of transport in the city, as well as recreational vehicle role / tourism and sports, in recent years it is agreed statement of central and local public authorities and mentioned in various policy documents, as an important component of modern mobility, sustainable tourism and sport development and an active and healthy lifestyle.
But, beyond promises, an effective promotion and substance bicycle still missing, nor is it really possible without an overhaul of the current legislative framework, which is among the worst in Europe regarding cyclists. Efforts made in the past two decades by organizations cyclists direction amending or supplementing certain acts in general were not notable success, including addiction as always invoke other regulations and the need for correlation.
This vicious circle can be broken by the well-integrated approach, by adopting a law that would bring in a unified, coherent needed changes and additions to the existing regulatory framework essential to the rank of law in Romania, to put it in line with requirements and best practices at EU level, Government and Ministries will then adapt accordingly, in coordinated, the normative ranking government decision and the ministerial order.
In this respect, the undersigned non-governmental organizations concerned with promoting bicycle use as a convenience, tourism and sports, we launched initiatives designed "bike Act" originally as a call to candidates in the parliamentary elections 11.12.2016, later maintained that appeal to current MPs, assuming initiate a bill on the subject, writing his consulting us and the community in general cyclists, and promotion of the Parliament with the support of a large number of MPs, desirable from across the political spectrum.
We propose that the bill include an introductory chapter, to proclaim promote bicycle use as an element of national priority and importance, in the context of efforts to promote sustainable mobility, environmental protection, improving quality of life and population sanatatatii, to rule need a multidisciplinary and cross-sectoral and adoption, by Government Decision, a national strategy and a master plan on 10 years of promoting bicycle use in Romania, similar practices in other European countries.
As institutional measures, We believe that the law should provide for the creation of an inter and station coordinator guveramental, with the rank of undersecretary of state, to coordinate the development and implementation of strategy and master plan, the draft legislation with the rank of government decision and ministerial regulation and coordination of efforts at the local authorities. Designation is needed and provision in various ministries (Tourism Ministry, MDRAPFE, MORE, MTS, MTr, MAP) of each person responsible for the problems cyclists, as in some government agencies and national companies (IGPR, AN Romanian Waters, Kerslake RA, CFR Passengers, CNAIR etc.), the Regional Development Agencies and County Councils and / regii or county public administration societies county roads, as well as the staff of the Mayor of the county and Bucharest sectors.
Also, It is required by law to establish specific advisory structures, type working groups and advisory councils, at all levels, themes cyclists, with the participation of NGO's profile and economic operators active in the field, and receiving representatives of these categories, as an invited, in other interdisciplinary structure, and municipal committees of Lay-up, urban and territorial commissions and other similar amejanarea.
An important chapter in future law must be dedicated to road legislation, namely to modify and complete the current GEO 195 / 2002 on public roads, and legislation on road safety, removing or mitigating unjustified prohibitions and limitations as the Minimum Age 14 years to move the bike on public roads or certain rules on the movement of bicycles.
On line cycling, a corresponding chapter of the law should amend and supplement the provisions of the current law on tourism (AND 58 / 1998) to clarify the legal status of ciclotraseelor, management framework including required them to set up a national coordination center EuroVelo (CNCEVR) and establishment of the National Network of Marked Trails Ciclotruistice (RNTCMR), and provisions for adoption, Single-time period, of the legal, level governmental decision or ministerial, for cycling guides, accommodation probiciclistice, new special border points for motorized tourist traffic (Pedestrians and cyclists), marking and approval cycle tourism routes and the like.
On line Urbanism, Bicycle Law should amend and supplement the current Law 350 / 2001, providing that the General Urbanism Regulation approved by Government Decision to regulate the type and minimum number of bicycle parking torch on and in certain types of buildings, presence of cyclists on certain roads and infrastructure and other similar connections.
Another chapter must focus on transport and the legislation concerning the roads, as modifying and completing existing GO 43 / 1997 on the legal status of roads, AND 27 / 2011 transorturile the road and GO 19 / 1997 transport, so and bike to be adequately treated in these acts, which currently ignore.
A chapter of the Law is to be dedicated in construction law and standards profile, to provide a concrete term adoption of new technical regulations, by Government Decision and the Ministerial Order, as applicable, instead of the current standardization system nonfunctional by standards approved by the Romanian Association for Standardization (Asro).
Last but not least, law should include a chapter on tax issues, namely changes in the Tax Code for the purposes of granting tax incentives, such as reduced VAT on services trade and cyclists, tax incentives for employers who want to encourage employees to come to work by bicycle or bicycle use as a vehicle service, and other similar facilities, existing in many developed countries.
Complementary fiscal measures, law should include provisions on the establishment, by Government decisions, direct support of programs to increase the number of bicycles used by the population and public institutions, such as government funding of programs like "first bike" or equipment widely bike, as service vehicles, of employees in the public sector or public companies, such as postal workers and police, and encourage bicycle purchase for cancellation on old cars (if desired, however, continuation of the "piece").
Organizations concerned with promoting the use of bicycles have a high level of information and expertise on these issues and offer their know-how voluntarily to those who wish to support this initiative, both for drafting the bill, and to find support and promote by all means the project concerned.
We confirm the principle interest in this initiative from as many ladies and gentlemen and senators, from across the political spectrum.
Also, We expect further and from other non-governmental organizations with interests in promoting bicycle use, or sustainable mobility, and the economic operators and other entities profile, to declare their support for this initiative.
21.03.2017
Sign:
Romanian Cyclists' Federation (FBR)
by President Radu Mititean
ASSOCIATION "GREEN REVOLUTION" (AGR)
by presdinte Raluca Fiser
ASSOCIATION "Go with Biclea" (HCB)
the beacon Oana Turturica
ASSOCIATION "REAL VELOPRIETENI" (APR)
the vice president Mihai Gabor Denes
CLUB cycling "NAPOCA" (CCN)
the executive director Radu Mititean
SPORTS CLUB NOMAD MULTISPORT (NOMAD)
by president Daniel Sardan
They have joined the initiative, after her release, these NGOs:
ROMANIAN CYCLING FEDERATION (FRC)
by president Carol-Eduard Novak
PRO BIKE ASSOCIATION OF ADDICTION (PBA)
by President John Popa Amariutei
Cyclists COMMUNITY IN BUCHAREST (CCB)
by Adrian representative Rista
BIKE WORKS ASSOCIATION
the chair Silviu Negoita
CYCLING CLUB AND ECOLOGY IASIBIKE
the chair Iordana Leahu
ASSOCIATION "BATE saddle to understand IAPA"
by President George Culda
ASSOCIATION "CLUB SPORTS TIBISCUS" (CST)
the chair Marius Karnyanszky
MANUFACTURERS ASSOCIATION, Importers and traders bicycle ROMANIA (AsPIC)
by President George Culda
SPORTS CLUB "overcome CLUB"
the chair Tiberiu Macaveiu
ASSOCIATION "Brasov pedaling"
by president Robert Lazar
ASSOCIATION TURISMVERDE
the president Constantin Serban
Partnership Foundation
by director Laszlo Potozky
ARIN Association
by director Codruta Nedelcu
Green Transylvania Association
the chair Kovacs Zoltan Csongor
ECHOES ASSOCIATION GREEN (AEV)
Horace by chair Emil Popa
ASSOCIATION "TOURING IN NATURE" (REACHED)
by president Mihai Proca
Community Foundation Mures
by CEO Gal Sandor
OUTHENTIC CYCLING ROMANIA
by Mircea director Crisbasanu
Transylvanian Carpathian Society Satu Mare
Chair Mark-Nagy by Janos
FOUNDATION OF ECOLOGY AND TOURISM "POTAISSA"
the chair Alin Rosca
Association of Ecotourism in Romania (AIR)
the chair Andrei Blumer
Mioritics Association
by president Mihai Dragomir
SPORTS CLUB "Cluj pedals"
by Jozsef Kertesz chair Levente
AUTO SAFETY ASSOCIATION
by Virgil chair Mikhailovich
FOUNDATION "Terra Millennium III"
the chair Lavinia Andrei
ASSOCIATION "VISA" Education and Culture
the vice Adriana Hurjui
ASSOCIATION FOR URBAN DEVELOPMENT
by president Dan Patzelt
ASSOCIATION "FUTURE PLUS"
the vice president Mircea Ilie
ASSOCIATION "CLOSER TO NATURE"
the president Bogdan Baniceru
ASSOCIATION "eco-civic"
by president Nicolae Radulescu Dobrogea
ASSOCIATION "green paper ROMANIA"
the president Ciprian Samoila
ASSOCIATION FOR METROPOLITAN MOBILITY (AMM)
prin director general Stefan Roseanu
ASSOCIATION "NEW WAY"
Hans by Hendrich vice
ASSOCIATION "GREENITIATIVE"
the chair-Popovici Marius Ienculescu
ASSOCIATION "AGENT GREEN"
by Gabriel chair Peacock
REGIONAL CENTER OF ENVIRONMENT ROMANIA (REC)
the project manager Alexandru Bara
ASSOCIATION "ECO ASSIST"
the chair Liana Buzea
ASSOCIATION "COMMUNITY"
the chair Miruna Tirca
ASSOCIATION "Spiritual Militia"
by Michael chair Bumbes
Cultural Foundation "ROSIA MONTANA"
the vice Sorin Jurca
CENTER FOR SUSTAINABLE POLICIES "ECOPOLIS"
Costel Popa the chairman
The "Save the Danube Delta"
the chair Liviu Mihaiu
Association "NATURA TRANSYLVANIA"
by president Mihai Constantinescu
ASSOCIATION "BIOSILVA"
the president Florin Gradinariu
ASSOCIATION 'S COLLECTIVE "
by President Andrei Butuc
FOUNDATION "NEW HORIZONS"
the executive director Dana Bates
Association "Solidarity for Freedom of Conscience"
the president Emil Moise
Bucharest Community Foundation
the executive director Alina Kasprovschi