Thanks additions in your registration form we managed to make some statistics that each year.
The first one is "Top 25 marks in the original Escape 2011" and is based on the 1554 Online registrations.
As in the rest editions first 3 places are occupied by the same Cube, Merida si Trek, result in high-order de fairy 2010 Merida advancing ranks 2.
Percentage of female participation is 10%.
Un top 3 to the top finishers of the importers of bicycles ar fi: Emil Bituleanu – Felt (place 121), Mircea Florescu – Cube (place 253) And the Muraru – Giant (place 261). Representative Trek, Tiberiu Macaveiu helped in the second feed point where it was a difficult situation, iar Kovacs Tamas from Merida to the finish.
For as we have many competitors abroad, coming from countries with a tradition of cycling and to help develop the sport, I made a top or office of their participation. (other countries outside of Romania)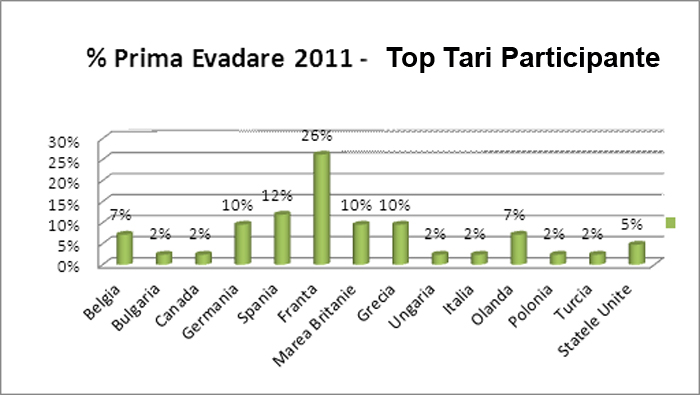 Among those who shared the experience and had the courage to walk the route in such difficult conditions and corporate executives are known. Have changed the cycling classic suit giving an example to follow on 2 wheels: Georgios Ioannidis – Romtelecom, Steven van Groningen – Reiffeisen Bank, Iñaki Berroeta themselves Marco Kind of laVodafone, Murat Atay – Garanti Bank and the examples could go…
Another interesting chart is also the view of the site which peaked 20660 although much of the activity took place on the site where they boarded Nomad-Team automatically results.